The Science of Project and Portfolio Management

Effective project and portfolio management (PPM) requires the implementation and adherence to target-oriented processes.
While different approaches describe project portfolio management as an end-to-end process, I see it as a cycle, analogous to Deming's Plan-Do-Check-Act circle.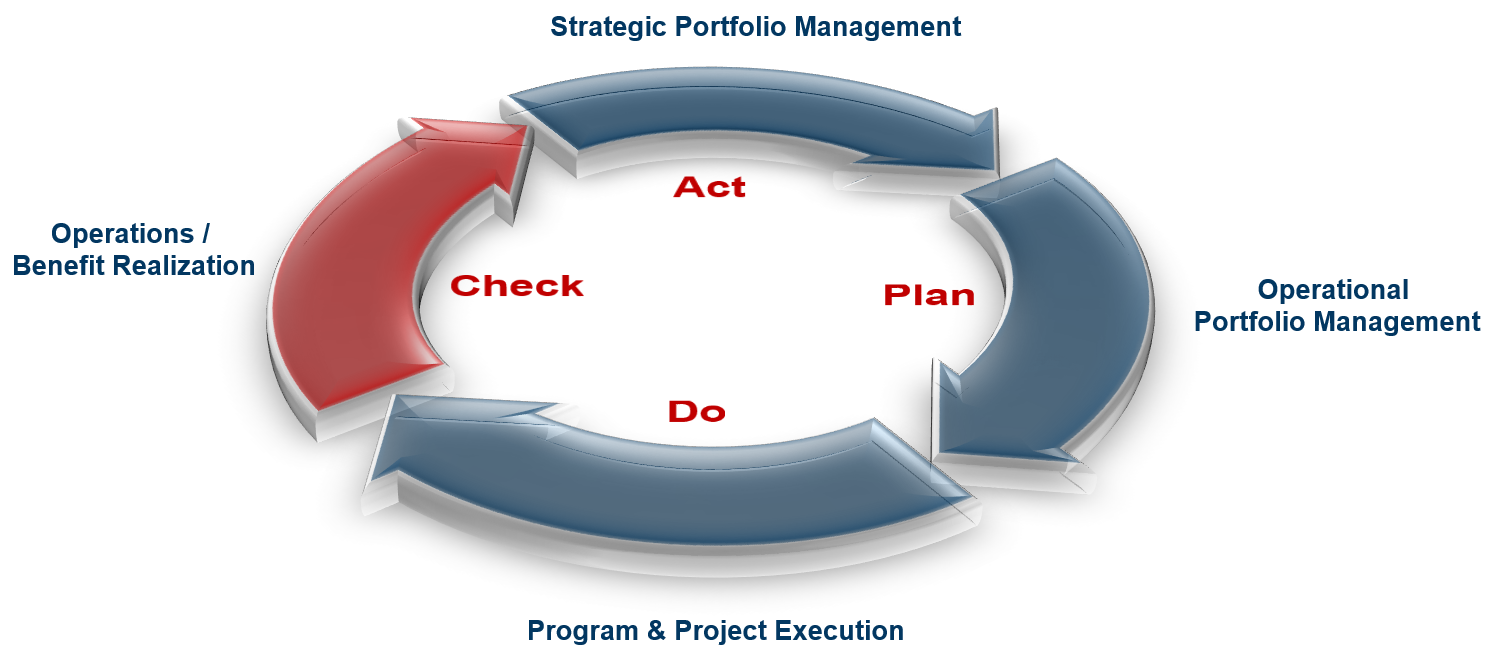 This PPM circle contains four process groups, which are described in more detail on the following pages.