In classic portfolio management, a distinction is made between the idea and authorization phases. The Toll-Gate forms the transition between the two process groups, where project ideas are promoted to project candidates. In Classical Portfolio Management, the list of project candidates is mostly used as budget input and the project candidates are brought to execution in the portfolio in the budget year.
More modern approaches, however, combine the two process groups into one. This is for the following reasons
Some time may elapse between budgeting and execution. The requirements for the project may have changed dramatically in the meantime, as much as the rough estimates that have been included in the budget.
In most cases, a project list leaves little room for unplanned projects, so ad-hoc projects need to be re-prioritized along with the existing portfolio. The associated decision-making processes are time-consuming. The portfolio loses overall flexibility and agility.
For this reason, there is no strict separation of the two phases and each new project is subjected to a identification and detailing process. The classification in the portfolio then takes place in the same decision-making body as the authorization itself.
The figure below shows the process flow and the associated sub-processes, which are discussed in more detail in this section.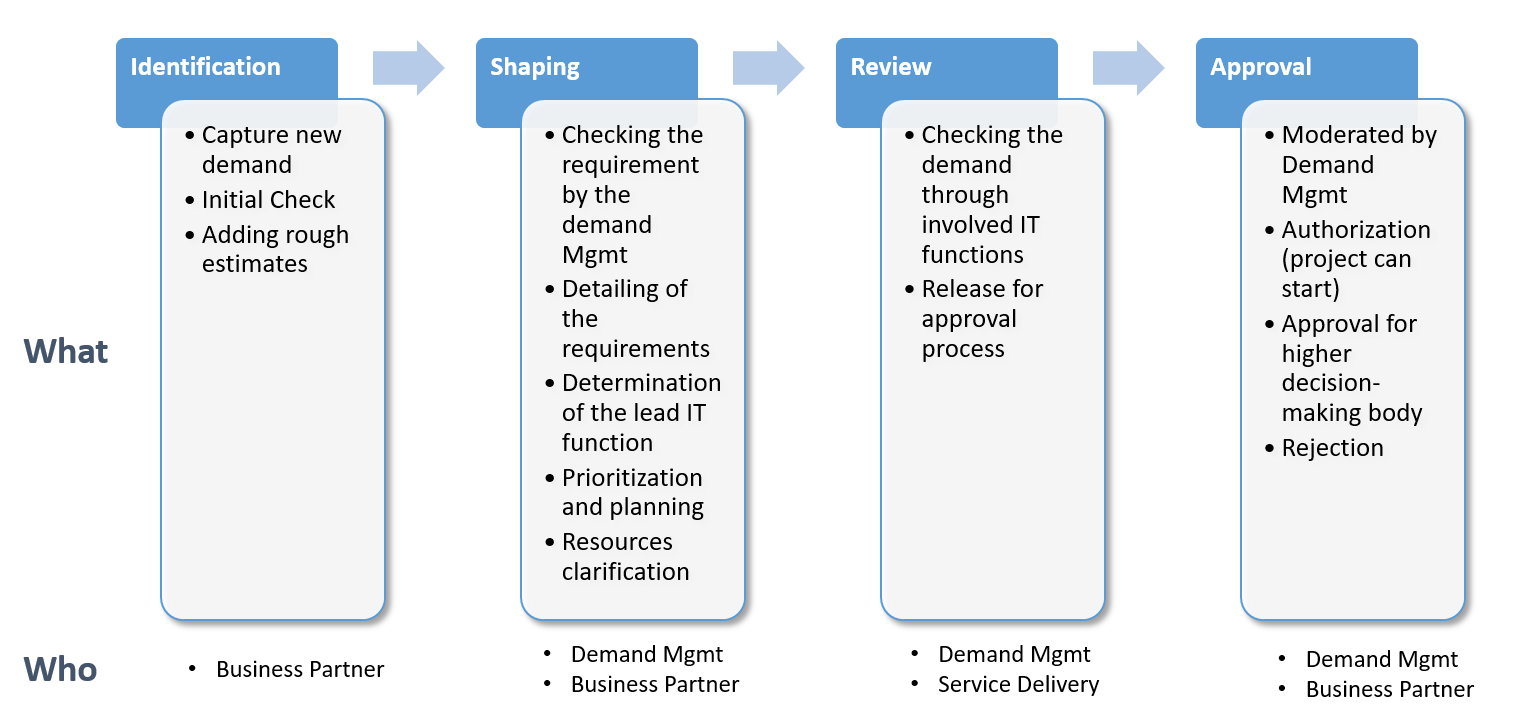 Overview of the Demand Management Process (click to enlarge)